Wiring Makes the Magic Happen
---
We help you plan for the future.
Planning for the Future with a Quality Installation
With our years of experience, you can trust that the wiring to all of your equipment is of the highest quality. Our professional team installs wiring throughout your home taking care to minimize interferance that can ruin your entertainment experience.
After sheetrock and painting, we trim out all of the wall plates and neatly wrap cords so you don't have to fight a mess of cords behind your entertainment center or desk. We install the equipment like televisions, speakers, automated shades and more, taking careful steps to protect your home.
You can trust that you don't have to worry if you've forgotten to ask for something you'll want later. We plan for future technology by watching all the trends for you and wiring for it. We know all the tricks, so you'll have great wifi signal, automated window shades that close automatically or whenever you press a button, and clear sound from your whole house audio speakers.
Projects
Home Automation Dims Lights and Closes Shades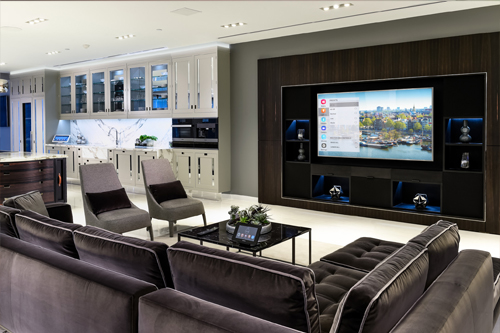 Floor Standing Speakers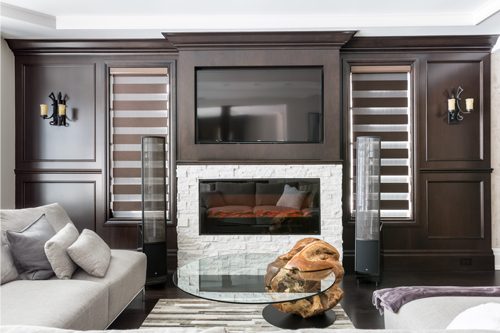 Home Theater Seating for Maximum Comfort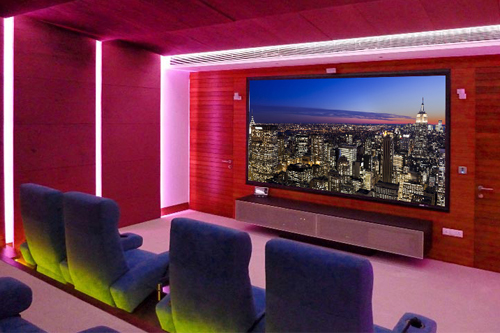 Nearly Invisible In Wall and In Ceiling Speakers